​Struggling with your job search efforts and have questions about your sales career path?   We can help..  The problem may be the content and format of your Profile Page and listening to colleagues or "professionals" who are giving you well meaning advise, but lack extensive professional hiring experience, perspective and objectivity.  

There are 2 options for your job search efforts;  read ads and job boards, or search optimize your profile page and resume so recruiters already looking for you can find and contact you more effectively.   We suggest you start with the later option first.  

The recruiting industry exists because ads and job boards are relatively speaking, not as effective.  Every job opening is also assigned to a corporate or independent recruiter to search for, contact and filter out the non-qualified candidates frequently generated by ads,  and bring exactly what the hiring manager wants.  You can use this fact to your advantage if you know what recruiters search on and how the search process works. 

20,000 industry sales recruiters search for their candidates every day on LinkedIn, but their ability to find them is dependent on the key words for the "digital" search, then the format for the 3 second initial "visual" review of the profile.   If the right key words are missing, or the profile / resume is over burdened with distracting promotional verbiage typical of most "professional" resumes,  the candidate may not appear in the search result, and be screened in for a call.

LinkedIn is the "Cars.com" for your next job. Recruiters search for you on LinkedIn, based on your key features, titles, company, location, just like a car buyer shops for a car.   Key words and formatting for optimal visual review are critical.  Who do you trust to advise you on search optimizing your resume and profile page?    ​Would you pay a Doctor who never went to medical school or diagnosed patients?  Why would you consider using a resume service who never took a job order or searched for and screened resumes on behalf of real hiring managers?   

Resume services create resumes based on false assumptions about hiring authorities screening requirements.   Their end product with counterproductive "skills summaries" appeal to the ego of the candidate, but always lack critical searchable key words, and are filled with promotional camouflage that hides any positive content that may be present.  They reduce the odds of your profile ending up in the "search results" bucket, and then make it difficult to visually pick your profile or resume out of 200-1500 reviewed on a typical search.

In over 23 years of Medical Industry sales recruiting, PRN has developed a client validated methodology for enhancing the visibility of the key screen in information on sales resumes and LinkedIn profile pages, also eliminating the camouflage that only serves to impede the visual screen.   After taking over 10,000 job orders from over 1,000 employer and screening over one million resumes / profile pages, we understand how to craft a resume and profile page that is sure to maximize your chances of being discovered for the jobs you are actually qualified for, with the best possible visual impression of your key features and performance.

Old school resume and job seeking methods don't work in today's digital age. The need for professional, industry and job specific resume development support has never been greater.  PRN can help you develop a world class profile page and sales resume that will maximize your chances of getting more interviews with the best employers by simple profile page optimization.

Free Pre Consultation Resume / Profile page evaluation

Get a free evaluation of your resume and current profile page and learn more about how to help the job's FIND YOU.

Medical sales career consultation, resume & profile page optimization

Career consultation, Resume & Profile, Job search coaching   

Scott Grillo will personally consult with you, provide feedback on your career history and future potential, create your search optimized profile page and resume, and provide tools and direction to increase the effectiveness of your job search activities following the enhancement to your resume and profile page.  

For a 
free 15 minute evaluation
 of your resume and profile page, please email your resume to Mr. Grillo at
[email protected]
with the 
"Evaluation" 
on the subject line and provide 2 pacific standard time options for your evaluation.
To purchase your consultation package, 

  Professional Recruiting Network, Inc.

Raise your visibility to Recruiters 

and get discovered for better jobs!

PRN Resume & Profile Page 

Recruiter Search Optimization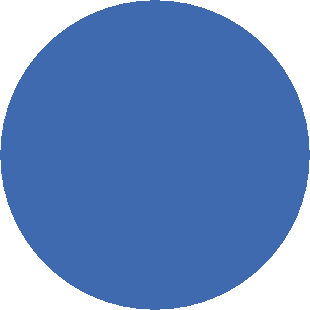 "I've already been contacted 6 times since last Friday and I have 3 interviews already set up!   

Thanks so much for your great work!

                  - Kirk H